Have thoughts about StudentAid BC loan and grant funding? We're reviewing our student financial assistance policy and programs.
Complete our survey to share your feedback.
×
Grants, scholarships, and other financial supports
There are many programs available that can help with the cost of post-secondary education.
The table below is a list of available grants, scholarships and other non-repayable financial supports. Click each program for more information.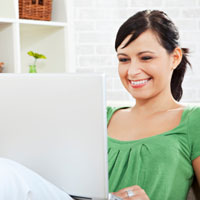 | Program | Tag |
| --- | --- |
| Adult Upgrading Grant application | adults |
| B.C. Access Grant (Full-Time) | full-time, middle-income, low-income |
| B.C. Access Grant (Part-Time) | part-time, middle-income, low-income |
| B.C. Access Grant for Deaf Students | students with disabilities |
| B.C. Access Grant for Students with Disabilities | students with disabilities, full-time |
| B.C. Assistance Program for Students with Disabilities | students with disabilities, part-time, full-time |
| B.C. loan forgiveness program | Repayment |
| B.C. Scholarship Society – Indigenous Students Awards | full-time |
| B.C. Scholarship Society – International Scholarships | full-time |
| B.C. Scholarship Society – Transfer Scholarships | full-time |
| B.C. Supplemental Bursary for Students with Disabilities | students with disabilities, full-time, part-time |
| Canada student grant for full-time students | full-time, low-income |
| Canada student grant for part-time students with dependants | part-time, dependants |
| Canada student grant for part-time studies | part-time |
| Canada Student Grant for Services and Equipment – Students with Disabilities | students with disabilities |
| Canada student grant for students with dependants | dependants, full-time, low-income |
| Canada Student Grant for Students with Disabilities | students with disabilities, full-time, part-time |
| Chinese Government Scholarship Program | full-time |
| Learning Disability Assessment Bursary | students with disabilities |
| Lieutenant Governor's Medal Program for Inclusion, Democracy and Reconciliation | general |
| Pacific Leaders Programs for Public Service Employees | full-time, part-time |
| Provincial scholarships program | Grade 12 students |
| Provincial Tuition Waiver Program | full-time, part-time |
| Skills Boost Top-up to the Canada Student Grant for Full-Time Students | full-time |
| The Nurses Education Bursary | full-time |
| Youth Educational Assistance Fund for Former Youth in Care | full-time |
| Youth Futures Education Fund | full-time, part-time |