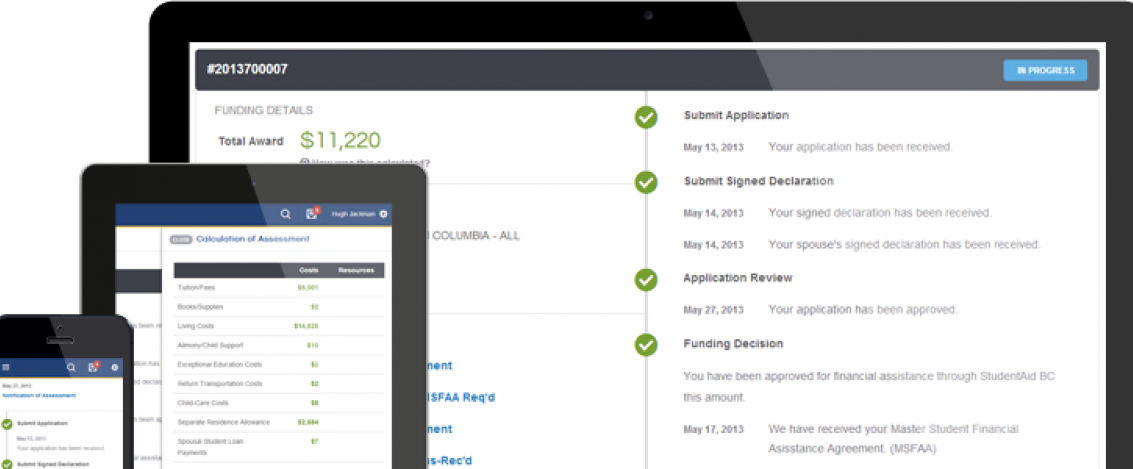 Published June 10, 2013
We've introduced a single sign-on using your unique User ID and Password to make it quicker and easier to access all of our online services. Plus we've started to completely redesign our online services to help you get the information you need, whenever and wherever you are.
Your new dashboard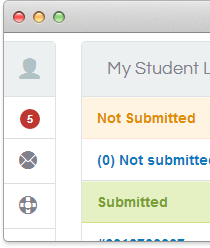 The new dashboard gives you an at-a-glance view of the activity on your account, including all submitted and not submitted full-time student loan applications.
You can quickly access your message centre to review unread messages and update your profile to change your address, email and password.
And you can now see an estimated amount of how much money you have borrowed in StudentAid BC loans (not including any repayments you may have made).
Check your application status
View the status of your full-time student loan applications in a new single-page timeline layout.
Now you will get more information about each step your application goes through including relevant dates, status, and any action required from you.
Each timeline view has a document centre that lists all the communications related to your application.
Always on the go? You can still access your student dashboard from any mobile device! Just visit http://studentaidbc.ca from your smartphone or tablet and login to keep updated on the status of your application anytime, anywhere.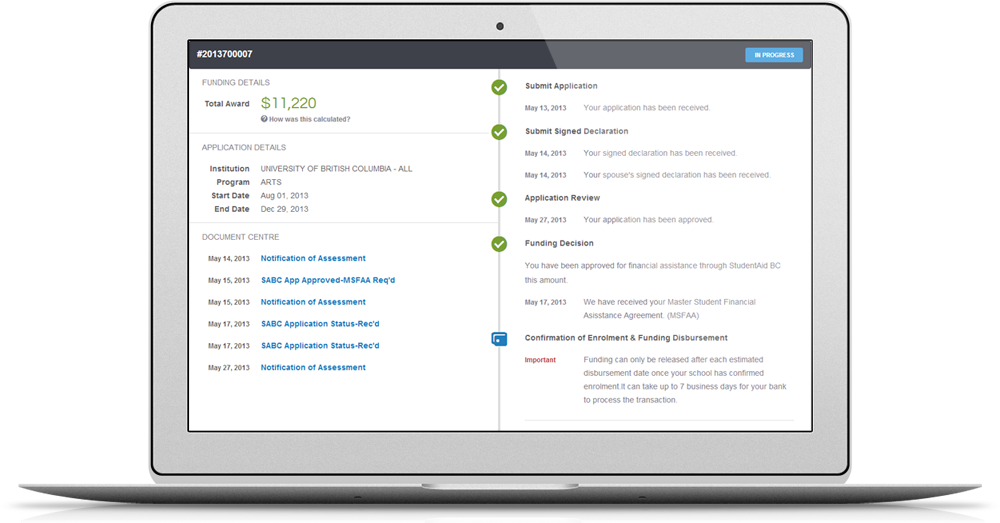 Message centre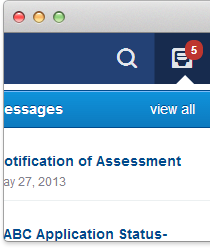 We'll alert you by email when you have new messages to review and if there is any action required from you. Review your message centre to stay up to date on the status of your application.
Keep your email address and mailing address up to date to ensure you are always getting the latest information about your file.
Help at your fingertips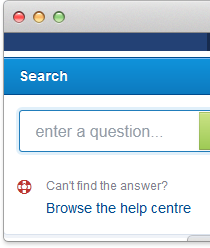 Got questions? Take advantage of the help centre that you can access from anywhere in the dashboard or on the StudentAid BC website. Just type in your question or a keyword to find relevant results
And if you would like to share an idea, report a problem or leave us comments on how we can improve our online services, use the "Submit Feedback" link.
We've also made some performance improvements to the StudentAid BC website. It is now over 50% faster and has been restructured to improve search results. Our help centre is a work in progress, when you search it helps us to improve the results even more!
This is our commitment to a continuous improvement cycle and we're just getting started… stay tuned for more to come.